The number of countries represented within the association is now 18. Profs. Mats Carlsson and Oskar von der Lühe were unanimously re-elected as president and vice-president for 2019-2020.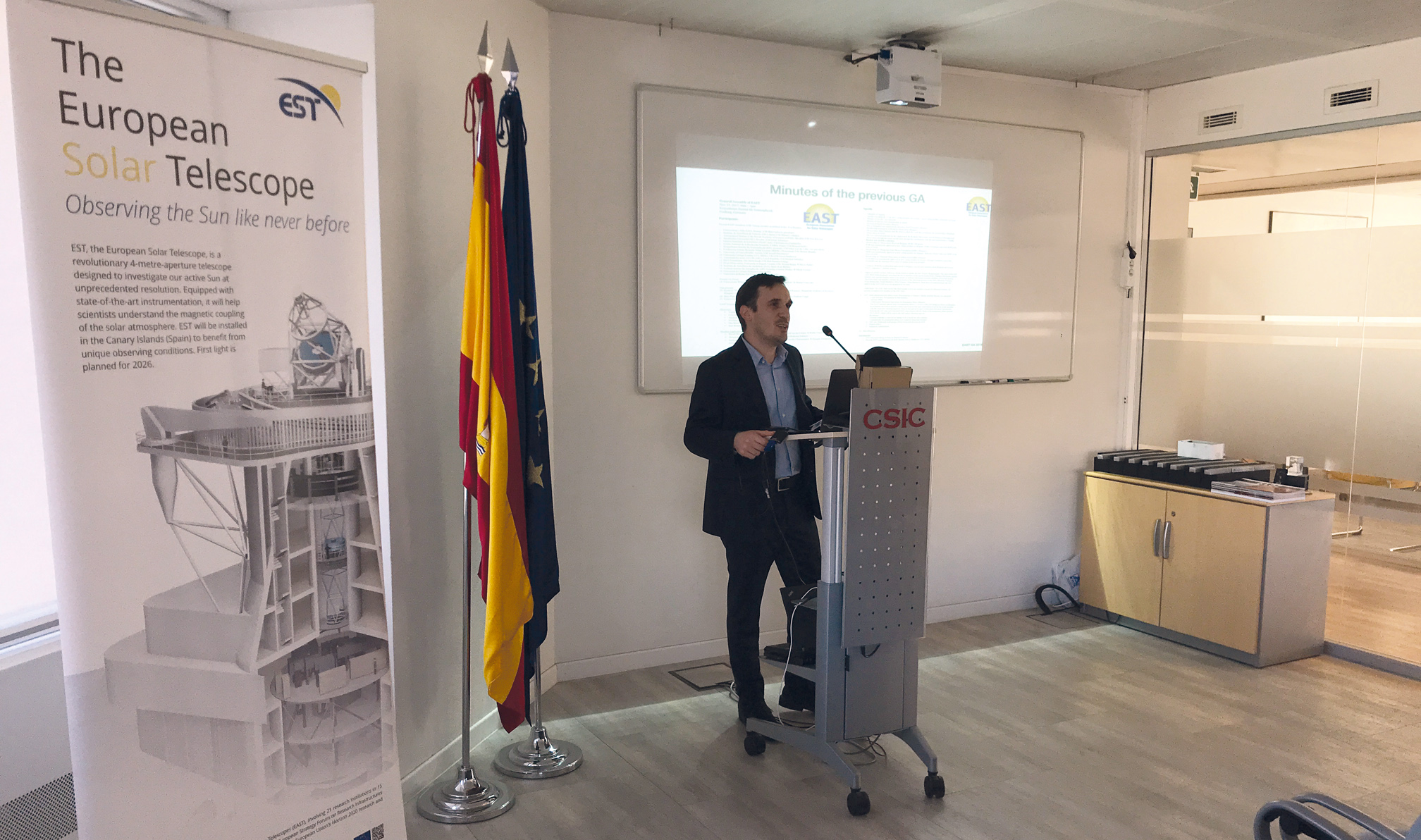 The EAST General Assembly, held in January on the premises of the Spanish National Research Council (CSIC) in Brussels, welcomed three new members: Universidade de Coimbra, representing Portugal, Queen's University (Belfast, UK), and University of Sheffield (UK).
These new membership requests follow a number of research institutes and universities that have manifested their interest in EAST in recent times. With these additions, the association is now formed by 26 institutions from 18 countries (Greece and Belgium joined less than two years ago, in 2017), a number that proves the interest of the solar physics community in coordinated and synergetic cooperation, and the European Solar Telescope project.
During the General Assembly, much attention was devoted to the recent progresses accompanying the technical developments and the legal aspects related to EST. These include the main achievements of the H2020 GREST project -completed in 2018- and the H2020 PRE-EST project. Attention was also paid to the new SOLARNET project, which started at the beginning of 2019 with the aim of integrating all major European research infrastructures in the field of high resolution solar physics, promoting and facilitating the access to them, and fostering collaborations within the solar physics community at international level.
During the assembly, Profs. Mats Carlsson (RoCS, Norway) and Oskar von der Lühe (KIS, Germany) were unanimously re-elected as president and vice-president of EAST for the period 2019-2020.
COUNTRIES REPRESENTED IN EAST

AUSTRIA
BELGIUM
CROATIA
CZECH REPUBLIC
FRANCE
GERMANY
GREECE
HUNGARY
ITALY
NORWAY
POLAND
PORTUGAL
SLOVAKIA
SPAIN
SWEDEN
SWITZERLAND
THE NETHERLANDS
UK