PROCUREMENTS
Preliminary design of the EST Heat Rejecter
"Diseño preliminar del sistema diafragma de campo con supresión de calor por reflexión para el Telescopio Solar Europeo"
UPDATE.

 

CLOSED
DEADLINE: 14/10/2021 23:59 (C.E.T.)
If you would like to track this bid, you can do it on the State Contracting Platform.
Please notice the code (expediente) assigned to this procurement: LIC-21-026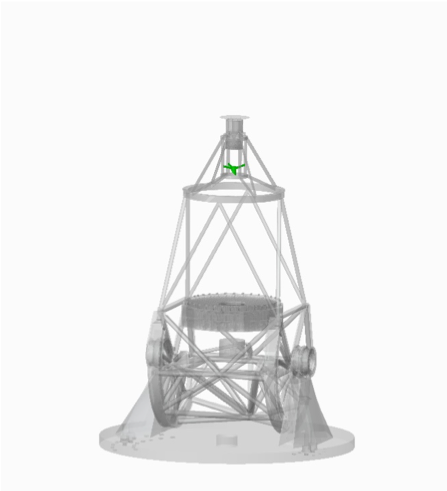 Heat Rejecter subsystem
The EST Heat Rejecter Assembly lies at the prime focus (F1) of the European Solar Telescope and operates as first field stop, selecting the FoV of the telescope and reflecting a large amount of the solar disk radiation. The aim of the HR is to stop the solar radiation falling outside the transmitted FoV avoiding the development of thermal plumes and the generation of internal seeing. Moreover, the HR Assembly integrates a pointing measurement capability to analyse the solar image at F1 in order to measure the location of the solar disk where the telescope is pointing to.
The HR baseline design consists essentially in a flat reflective cooled surface inclined 45º with respect to the optical axis.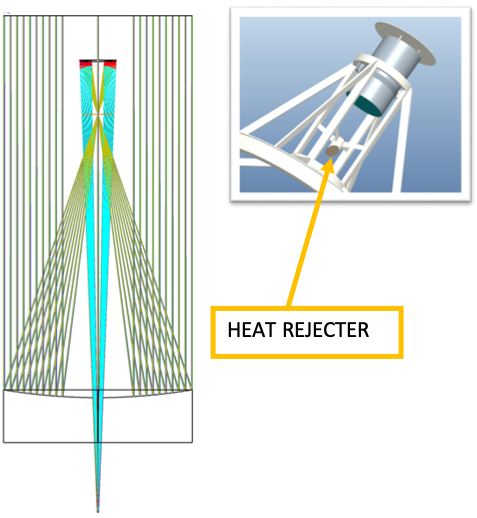 At F1, the HR Mirror sends out of the optical path most of the incoming radiation while selecting a specific FoV, named "transmitted FoV". The energy which cannot be rejected, and is absorbed by the mirror, shall be dissipated by the cooling system, which has also the responsibility of keeping the temperature of the reflective surface and the external surfaces of the assembly as close as possible to ambient temperature. The telescope spider keeps the HR assembly in position connected to the telescope elevation structure by four structural links, and it serves as support for the ducts for coolant and cabling.