Northumbria University & NUSTEM hosted a public engagement workshop for the solar physics community on 12-13 April 2021.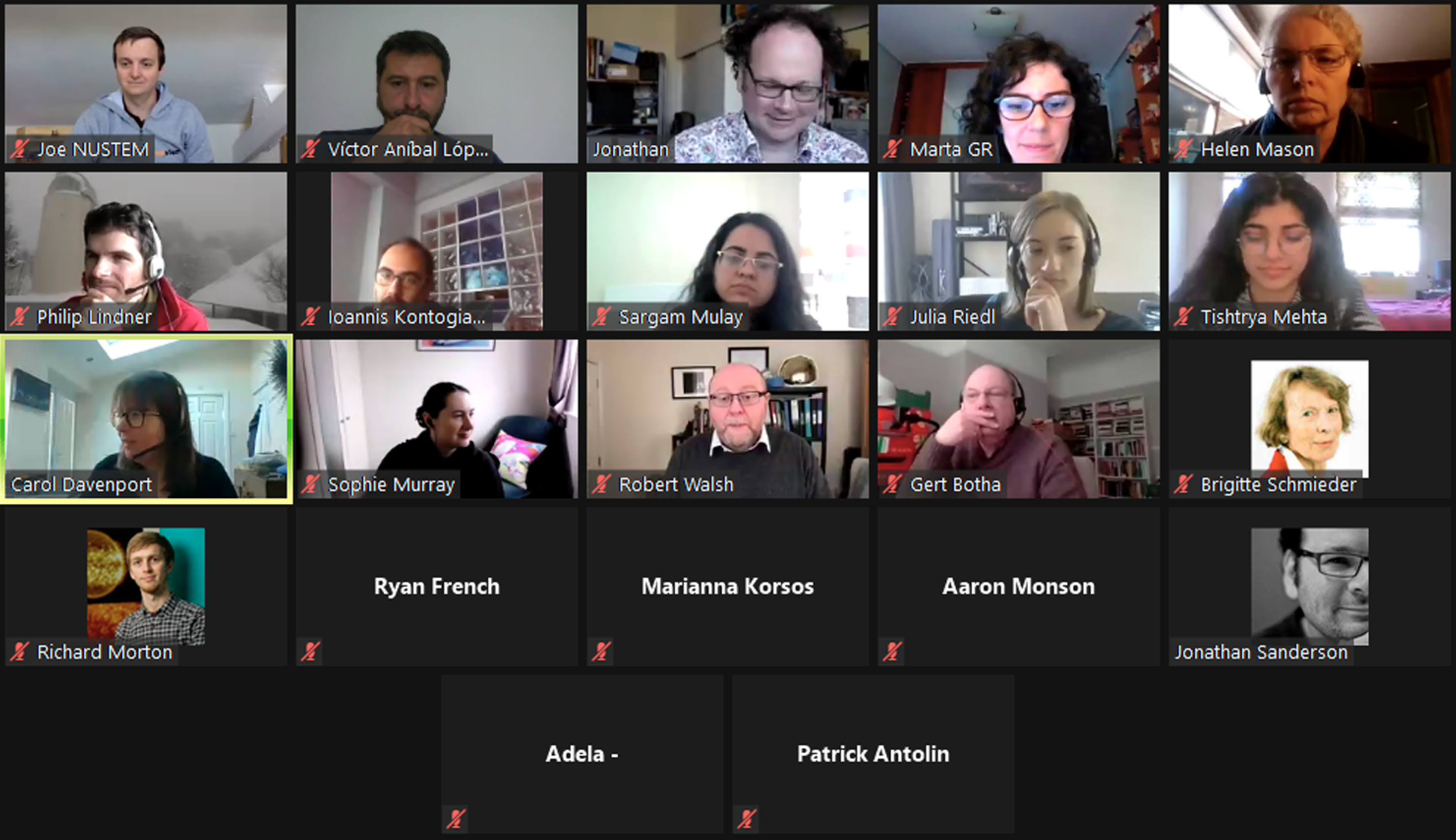 The SOLARNET Public Engagement Training workshop was held on 12-13 April, with more than 20 participants joining from across Europe. This is the first of two dedicated workshops aimed at improving the capacity in European solar physics for undertaking and delivering public outreach.
The workshop was hosted virtually by Northumbria University, UK and the training was delivered by NUSTEM, a team of professional science communicators and educators. The activities and discussions focused on numerous areas of public outreach.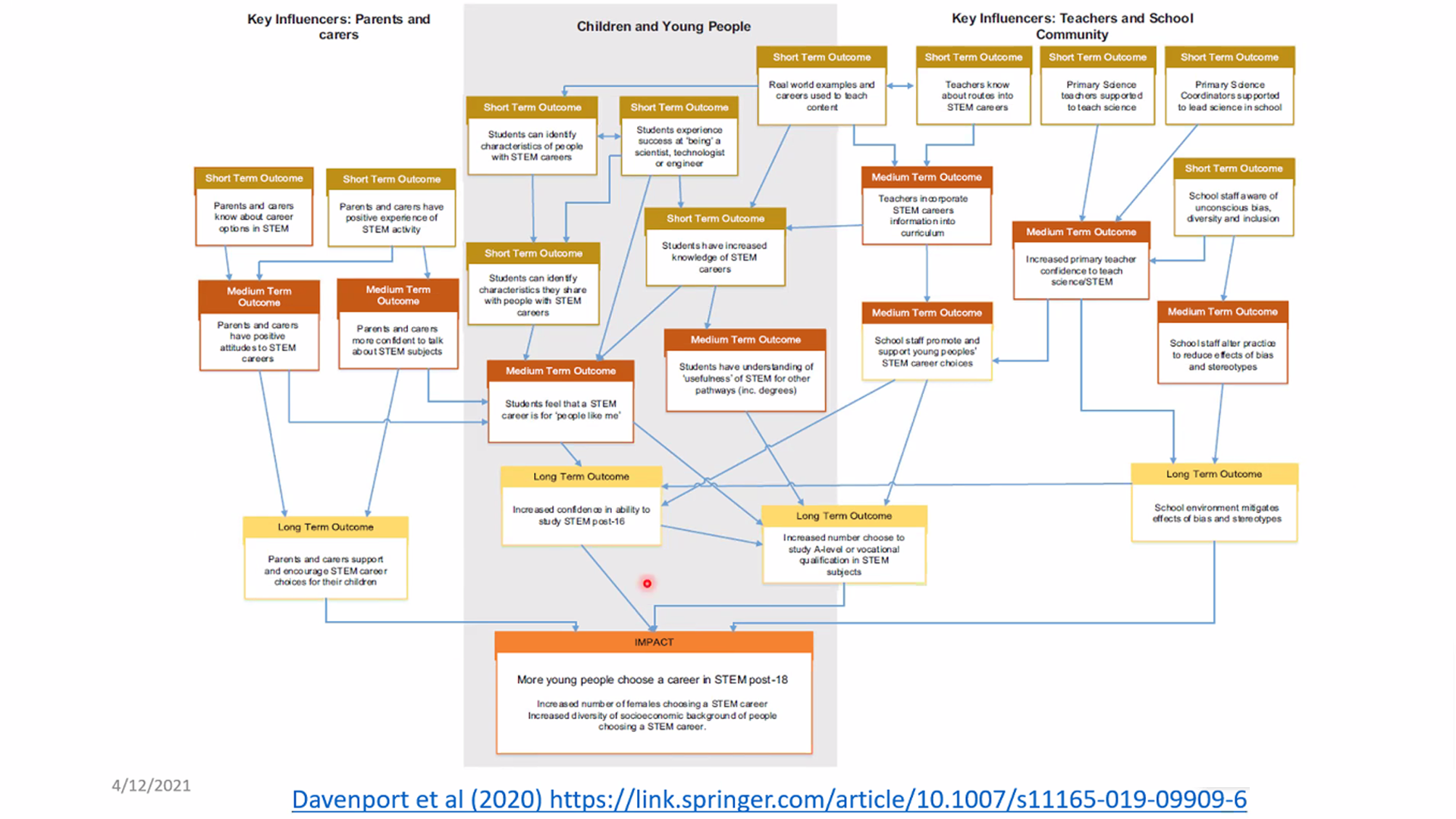 During the first day, different sessions were carried out to highlight the importance of understanding the audience to plan and evaluate outreach activities. On the second day, participants could learn from many interesting experiences developed by different institutions, from school workshops to street performances. They also had the chance of reflecting on unconscious bias when creating public engagement activities.
The event also provided an excellent opportunity for networking, with participants sharing what they had learnt from their previous and ongoing outreach activities. In order to continue building a community around solar physics-based public outreach, a Slack channel was established. The Slack channel is open to anybody interested in meeting others involved with public outreach, and access can be granted by emailing This email address is being protected from spambots. You need JavaScript enabled to view it..
DAY 1
09.00 Start – welcome, housekeeping. Richard Morton, NUSTEM, Northumbria University, UK
09.15 Storytelling. Jonathan Sanderson, NUSTEM, Northumbria University, UK
09.45 Snake Oil, understanding your audience, basics of communication. Jonathan Sanderson, NUSTEM, Northumbria University, UK
11.00 Why do we want to 'engage the public with science'?  Jonathan Sanderson, NUSTEM, Northumbria University, UK
11.30 Design for evaluation, and pathways to impact. Carol Davenport, NUSTEM, Northumbria University, UK
13.30 Examples from schools. Joe Shimwell, NUSTEM, Northumbria University, UK
15.00 Engagement starting points and contexts. Jonathan Sanderson, NUSTEM, Northumbria University, UK
16.00 Look ahead to day 2 and reflection time. Jonathan Sanderson, NUSTEM, Northumbria University, UK
DAY 2
09.00 Welcome. Day 1 recap and Day 2 overview. Jonathan Sanderson, NUSTEM, Northumbria University, UK
09.30 Reflections on 'Engagement starting points and contexts' . Jonathan Sanderson, NUSTEM, Northumbria University, UK
11.00 Unconscious bias. Joe Shimwell, NUSTEM, Northumbria University, UK
13.30 Ideation workshop. Jonathan Sanderson, NUSTEM, Northumbria University, UK
15.30 Ideation presentation and 'next steps'. Jonathan Sanderson, NUSTEM, Northumbria University, UK
16.00 End of meeting