The European Researchers' Night is here!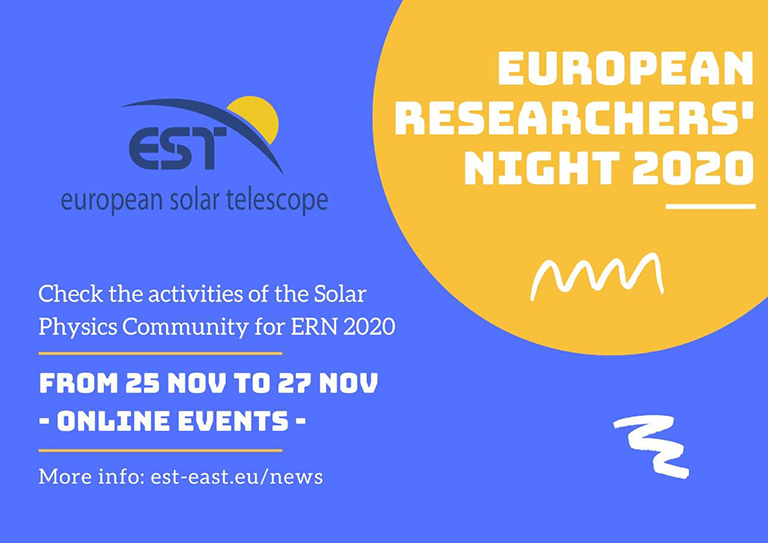 For obvious reasons, EST scientists and engineers are not taking the streets this year, but they are nevertheless sharing their passion online. This Friday 27th, join EST researchers from Catania (Italy), Coimbra (Portugal), Dublin (Ireland), Granada (Spain) and Rome (Italy) in their online activities.
Italy
Researchers' stories
Scientist Luca Giovanelli, from Rome University Tor Vergata, explains how he became a researcher and his current role in the EST project, among others.  Part of the #ScienzaInsieme series.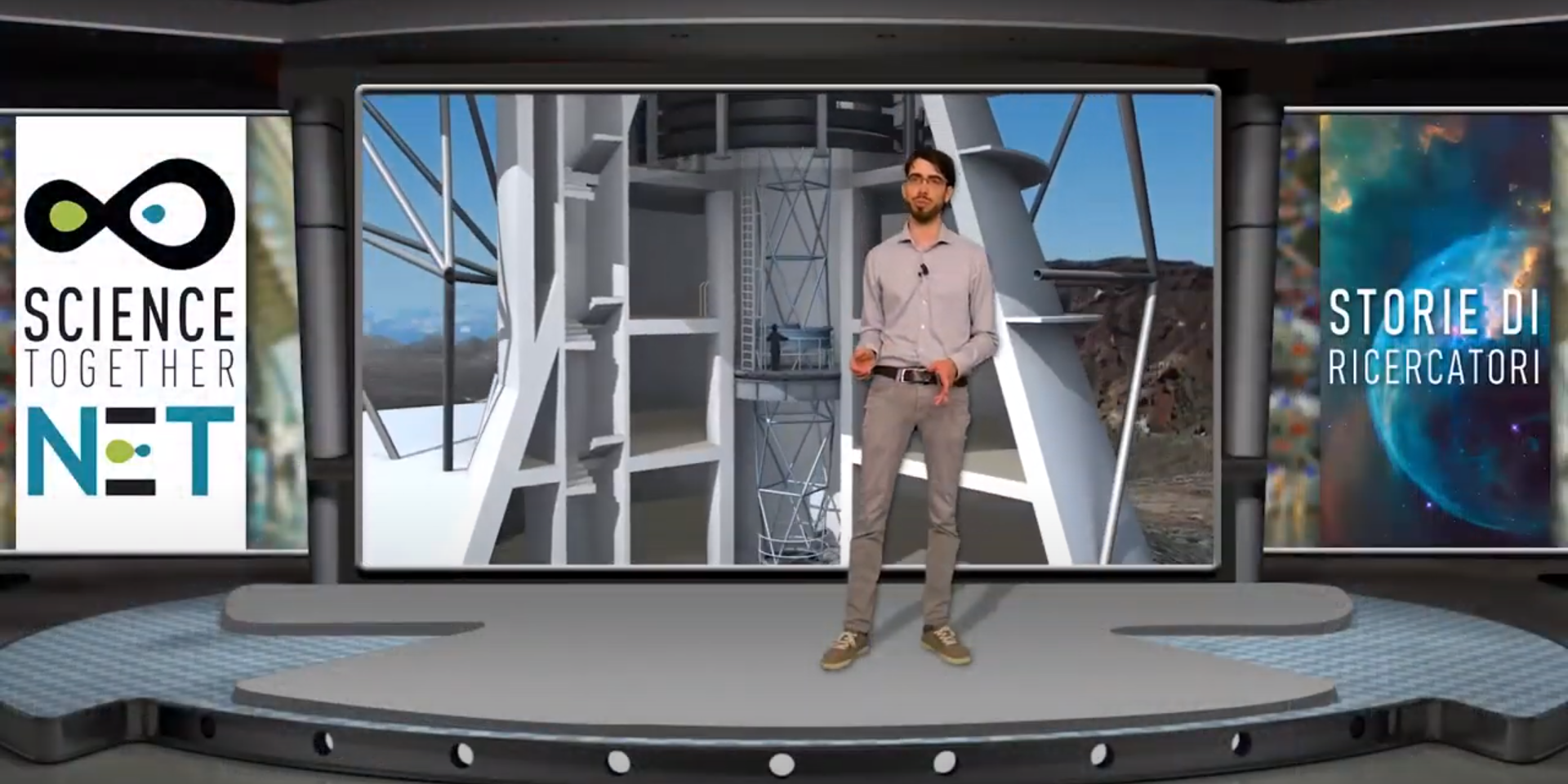 An afternoon under the Sun (Astrofisica oggi: recenti risultati e prospettive).
Thursday 25 November. 16:30- 18:30
Organised by the Osservatorio Astrofisico di Catania, this online seminar will cover different aspects of the current research in Astrophysics, including solar weather, solar wind and the road to EST.
Streaming talks: The Sun
Friday 27 November. 14:00
This 45-minute conference, organized by the INAF-Osservatorio Astrofisico di Roma, will feature talks by Drs. Mariarira Murabito, Ilaria Ermolli and Giorgio Viavattene on 24/7 solar observations, Sun-Earth relations and IBIS 2.0 and other instruments towards EST, respectively.
We are astronomers (Facciamo le Astronome!)
Friday 27 November. 16:00
Female astronomers from the Osservatorio Astrofisico di Roma –including our colleagues Mariarita Murabito and Ilaria Ermolli– will explain their research to the public, covering topics ranging from the solar system to the Big Bang.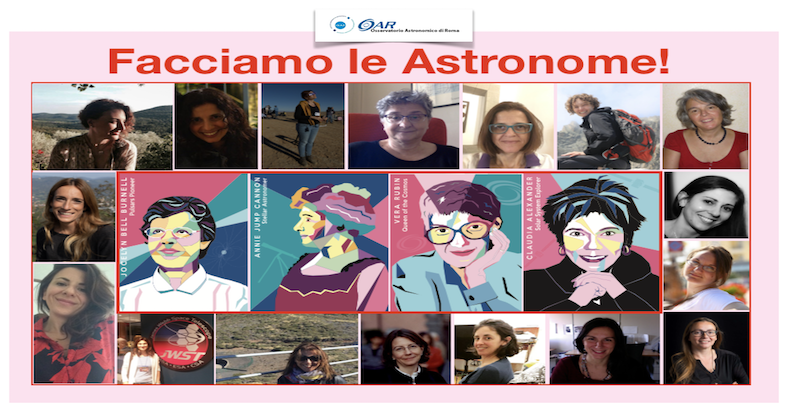 So much energy! From the Sun to renewable energy sources (Quanta energia! Dal Sole alle fonti rinnovabili)
Friday 27 November. 18:00
How does a star produce energy? How can we harness that energy on Earth? This educational seminar will cover the basics of energy production in the Sun, plus different ways we can use its power here on Earth. Speakers will include Prof. Francesca Zuccarello, who will introduce EST. Organised by the Osservatorio Astrofisico di Catania and live streamed via the YouTube channel of the Dipartimento di Fisica e Astronomia "Ettore Majorana" of Università di Catania.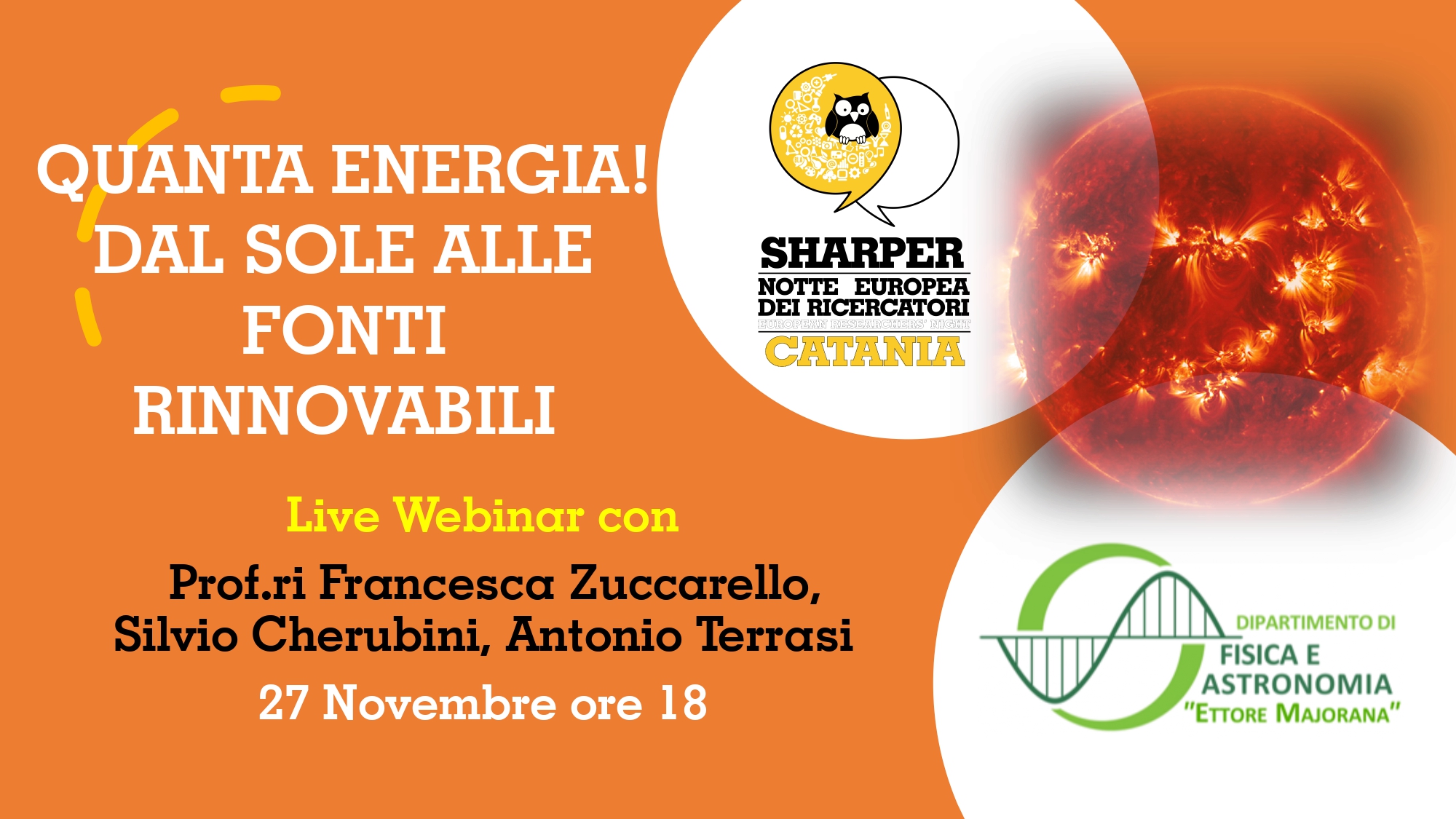 Seminar: Studying the Sun to understand the climate on Earth
Friday 27 November. 18:00
What role does the Sun play in Earth's climate? Is it responsible for global warming (spoiler: no). How long will the Sun allow life on Earth? Prof. Francesco Berrilli, from Università di Roma Tor Vergata, will give an overview of Earth's climate, the role of the Sun in the origin of life and the future that lies ahead for our star and ourselves.
Virtual Tour
Friday 27 November. All day.
Fancy a virtual tour to a research laboratory? Università di Roma Tor Vergata will open their facilities to those at home, including the solar labs.  
The tour will be accessible here on November 27, 2020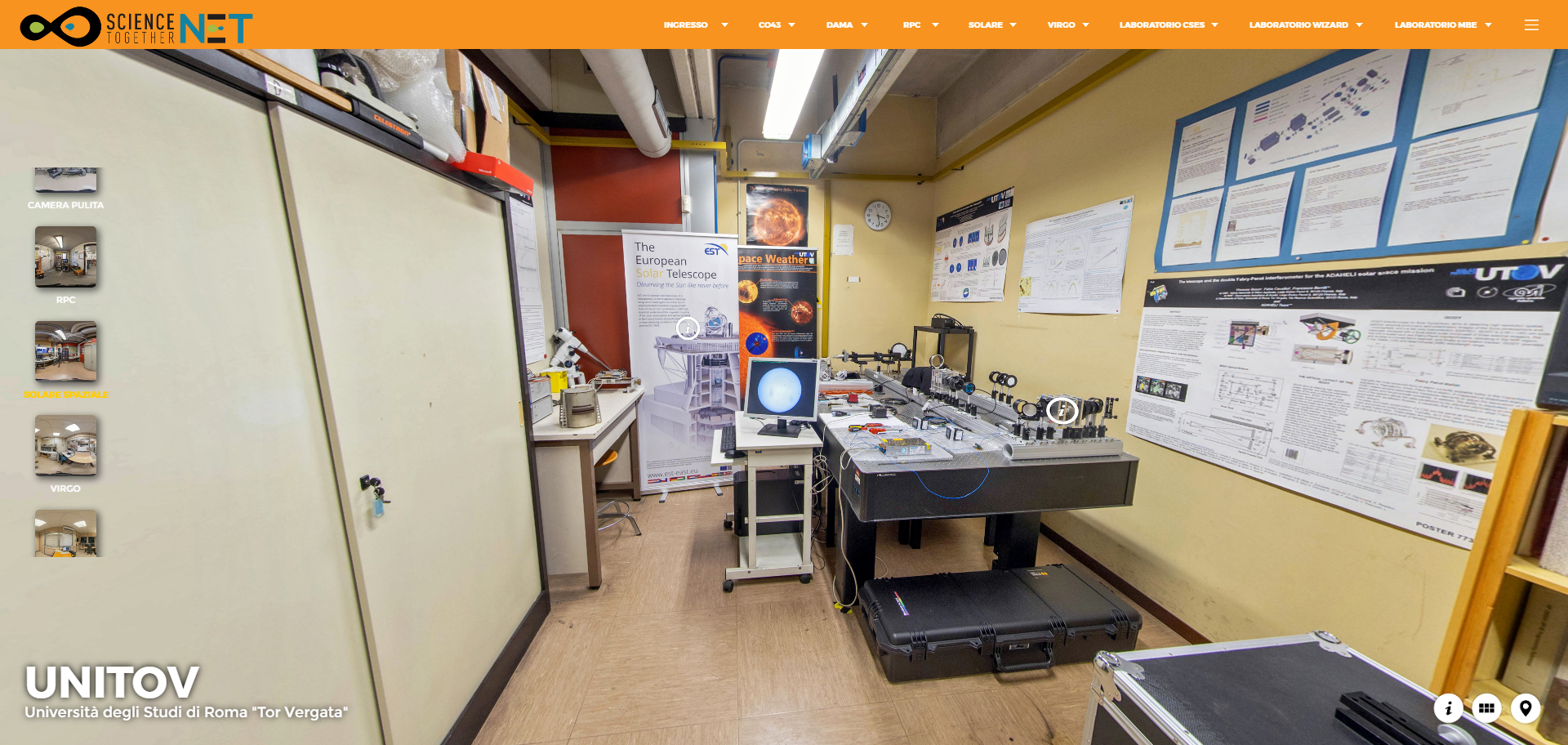 Ireland
Astrolands - Exploring the Universe with I-LOFAR radio telescope
Friday 27 November. 18:00
Researchers from I-LOFAR radio telescope (led by Trinity College Dublin) will share their work on the Sun, distant stars and galaxies. Our colleague Dr. Sophie Murray will talk about the study of the Sun and the astrophysics research done by Irish institutions. This will be a live event, so participants will be able to ask questions (attendance is free but registration is required).
Portugal
Conhecem EST? (Do you know EST?)
Friday 27 November. 18.30h
Dr. Ricardo Gafeira, from the Observatory of the University of Coimbra, will talk about the Sun, what we know, and how we study our star. And, of course, he will explain the European Solar Telescope and the science that will be possible thanks to this project.
The links for all activities in Portugal will be enabled here at 14.30.
 
Spain
Solar magnetism. The Sun is a magnet! (Magnetismo solar. El sol es un imán)
Friday 27 November.
Did you know that the Sun is a magnet? Dr. Luis Bellot will explain the role of magnetic fields in the solar behavior and phenomena in this short talk released on YouTube. The activity is organised by the Instituto de Astrofísica de Andalucía-CSIC in collaboration with Fundación Descubre.