The European Solar Telescope meets Spanish amateur astronomers
EST participated in the XXIII Spanish Amateur Astronomy Congress held in Cuenca. The motto was "a bridge to the future", and it featured a mix of scientific and outreach talks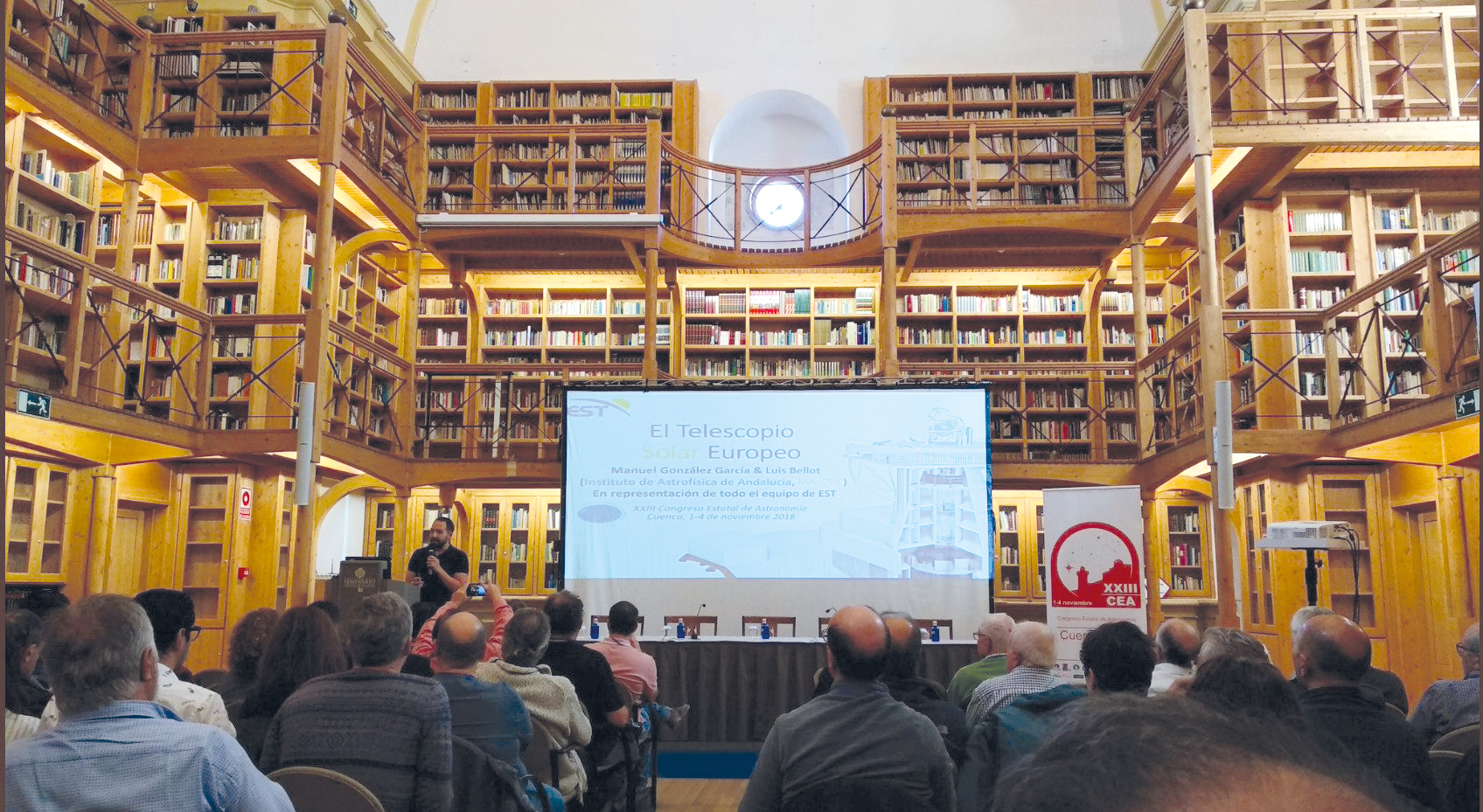 EST invited talk at the XXIII Spanish Amateur Astronomy Congress held in November 2018
Gallery:
EST participated in the XXIII Congreso Estatal de Astronomía, a biennial meeting that brings together professional and amateur astronomers in Spain. An audience of almost 300 people gathered for the invited talk on the European Space Telescope. The EST representatives introduced the future telescope, and gave an overview of the science behind the infrastructure and how it will deepen our knowledge of the Sun.
The event was an opportunity for amateur and professional astronomers to come together. It featured a mix of scientific results, outreach activities, historical perspectives on astronomy and new projects from both astronomy clubs and big research centers.
The congress' motto for this edition was "Un puente hacia el futuro" (A bridge to the future), referring to collaboration as a way of strengthening ties between professional and amateur astronomers, with a focus on how new technologies have fostered a renaissance of citizen science astronomy projects.
With this activity, the EST consortium wants to approach the very active amateur community, and make them aware of the European Solar Telescope and the possibilities it will open in solar physics research.