The first EST Science Meeting took place on 11-15 June 2018 in Giardini Naxos (Sicily) thanks to the great coordination of the Università degli Studi di Catania. Solar Physicists from different parts of the world met to discuss the top science cases defined for EST and the state of the art of current instrumentation and the future desired perspectives to understand our active Sun.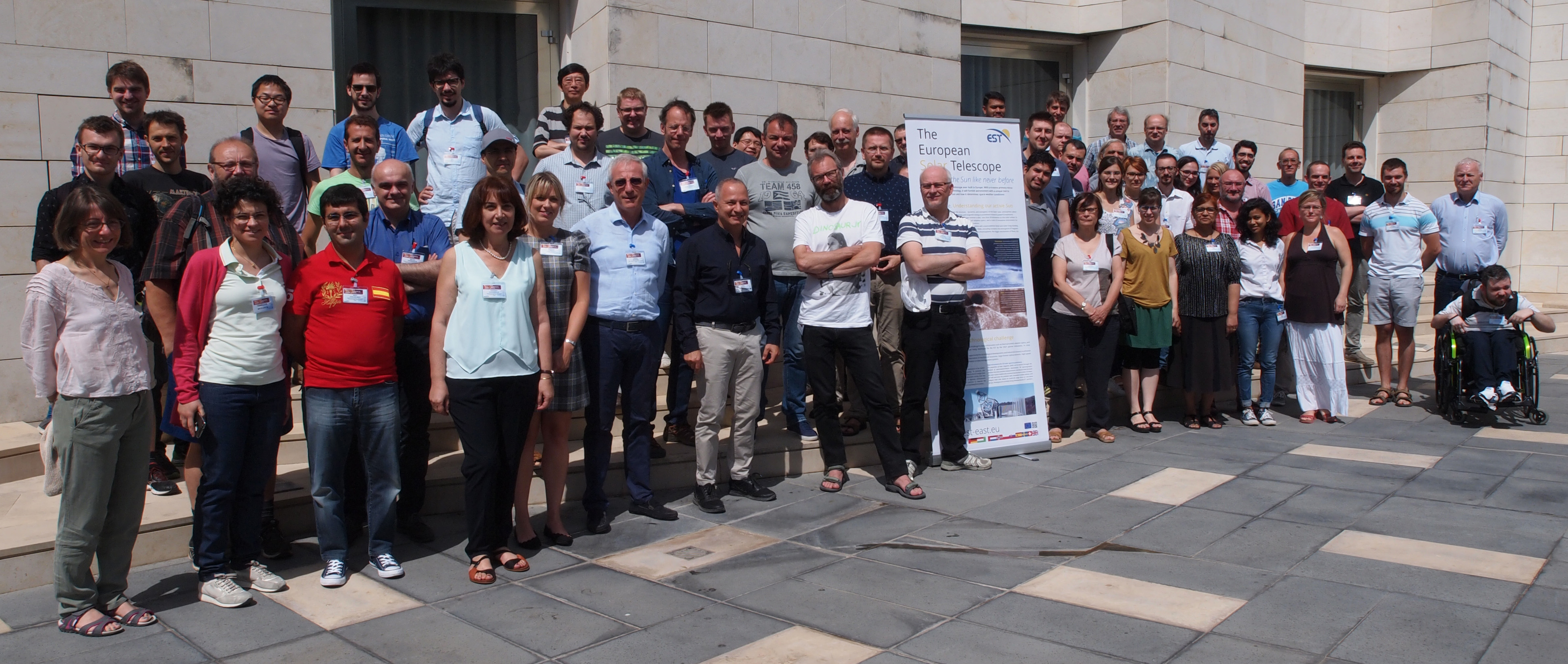 During five days the community of solar physicists discussed the scientific objectives of the European Solar Telescope as a key instrument for the study of our local star. The detailed presentation of the capacity of the EST, as well as the analysis of its scientific needs, were the principal objectives of this scientific meeting.
The objective of the EST project is to build the largest solar telescope on European territory. Because of its primary mirror of 4m diameter, it will allow us to observe the Sun with unprecedented resolution. Its design, and its instruments are optimized to analyse the magnetic field structure on the solar surface with a sensitivity which has not been achieved so far by any solar telescope.
The EST configuration will provide answers to some of the questions which are open in the study of Solar Physics.  Among these are "What are the mechanisms which generate the cyclic activity of the Sun? Why are the outermost layers of the Sun hotter than the underlying layers? What mechanisms cause the explosive events on the Sun, which can have a significant influence on our planet Earth?.
The EST was considered as a strategic project for Europe and is included in the ESFRI route map in May 2016. Its construction is due to start in 2021, and it will see its first light in 2027, from the Canary summits.
This conference is one of the actions within the Preparatory Phase of the European Solar Telescope. This activity is presently included in the H2020 project PRE-EST (Preparatory Phase of the EST), which involves 21 institutions in 15 European countries.
The EST Science Advisory Group is analysing the outcome of the fruitful discussions and the update of the Science Requirement Document is taking place.